AFFILIATES DISCLAIMER: The Site may contain links to affiliate websites, and we receive an affiliate commission for any purchases made by you on the affiliate website using such links. Our affiliates include the following: www.pixpa.com, www.topazlabs.com


I'm an astrophotography n00b 
...and I'm not shy about it

I have always loved looking at the stars. I mean, who doesn't?
I love watching sci-fi and space movies. I loved the book The Martian by Andy Weir (and the movie too, with Matt Damon). 
Heck, I downloaded an application to be an astronaut when NASA had an open application. This was back in 2015 or so. 
Well, I did not qualify because one of the qualifications is you need to know how to tread water. I can swim but for some wild reason, I cannot tread water.
So there, my astronaut dreams ended quick.
Around the same time I started my photography gig, I also found myself honing my astrophotography knowledge. Then, the unprecedented COVID-19 hit.
Summer 2020, we found ourselves investing in our camping gear more. I also invested in my photography set-up. And mind you, my photography gear is on the lower budget side.
I am no professional astrophotographer but I thought I'd start writing about my adventure!
From now on, I will share my resources to you and again, I am not a professional so please please please do your research, too.
I am teaching myself by asking Dr. Google, writing/analyzing what I've done, reading astrophotography blogs, forums, and by watching YouTube videos.
Colorado and Dark Skies
I live in Denver, Colorado and quite blessed to have access to the mountains and the dark sky.
One of my favorite trips so far was when we dispersed camped in Gunnison, CO.
Gunnison is one of the coldest places in Colorado but also one of the darkest. I saw most of the milky way core with my naked eye.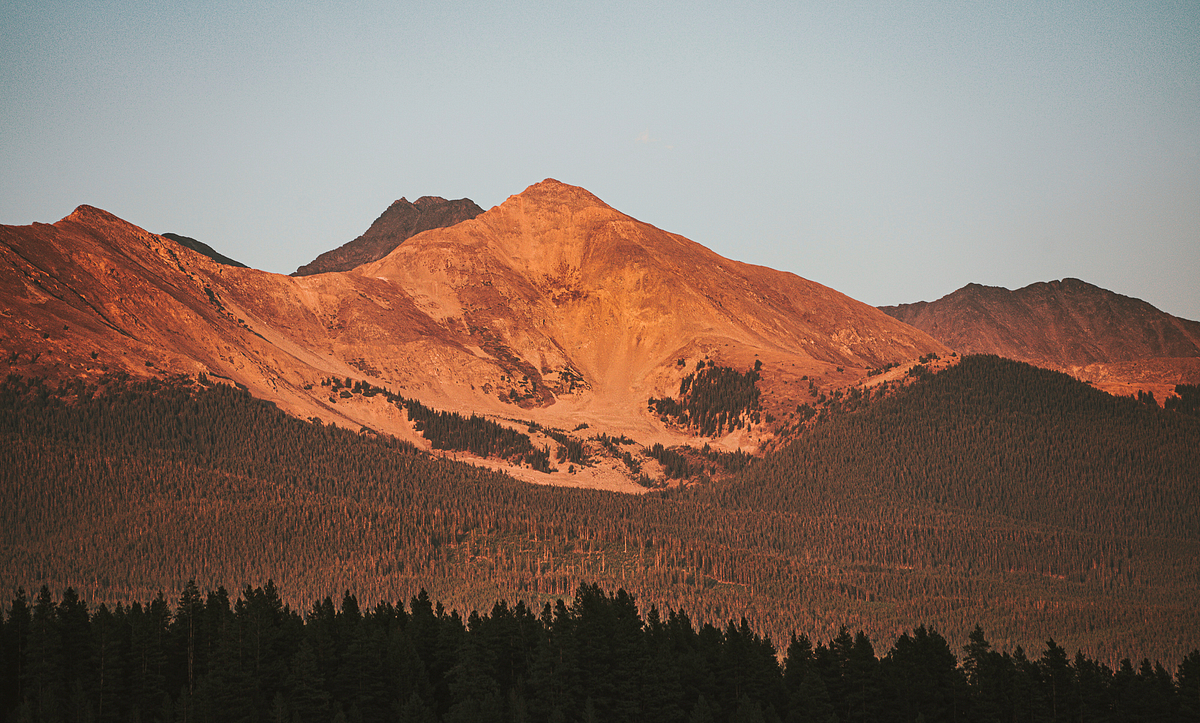 It was also the weekend when I was able to produce my best astrophotography photos yet, with minimal equipment.
Here are some of the photos I took: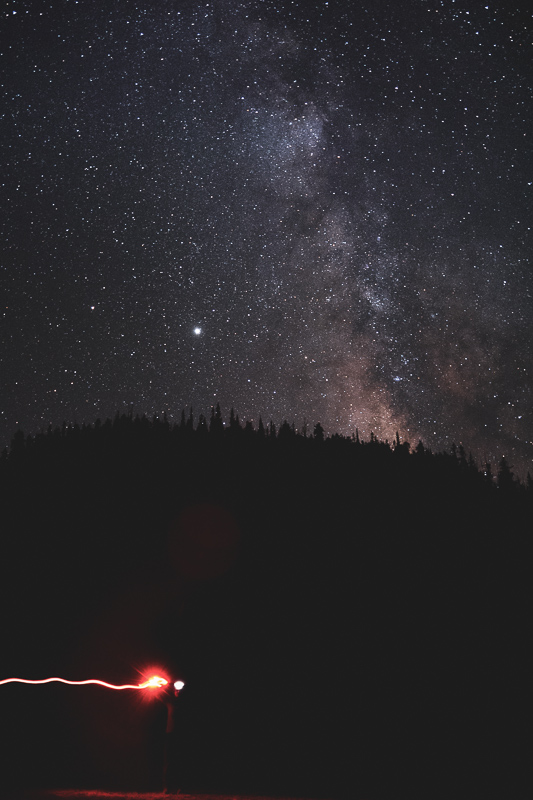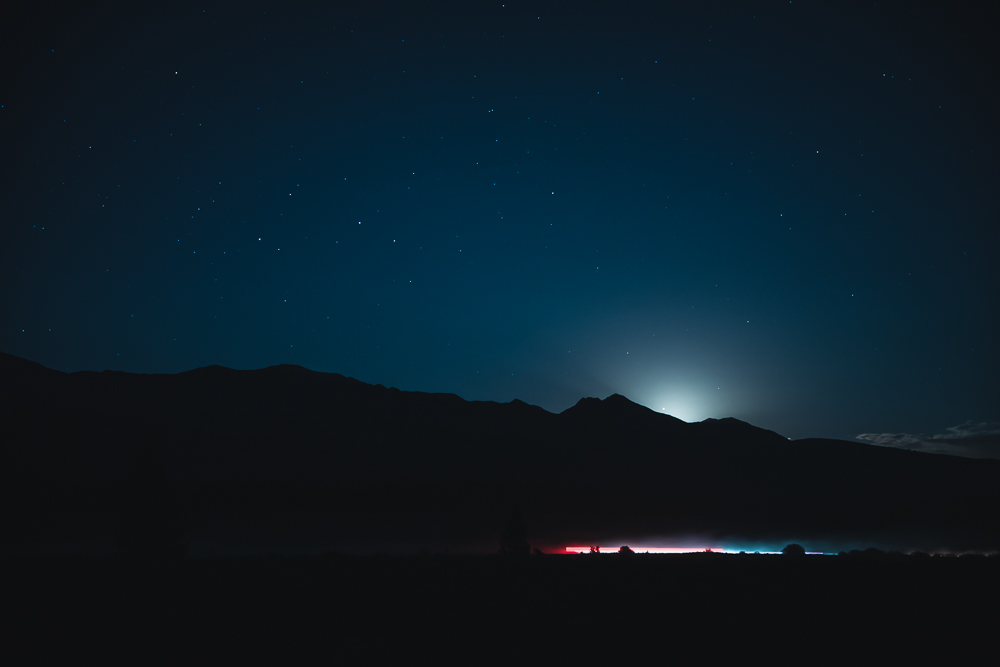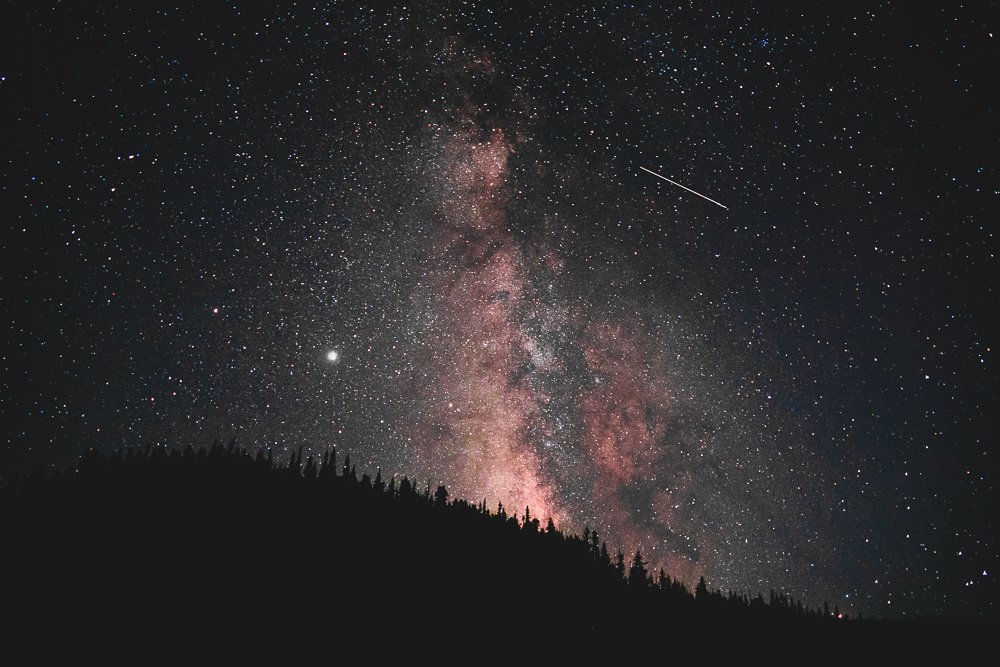 As I started posting pictures on Instagram, I realized my photos did not look as crisp/sharp as other people's.
I then discovered the Topaz Labs AI-powered photo editing programs. In my next posts, I will be showing you before and after photos edited by using Topaz Labs resources!